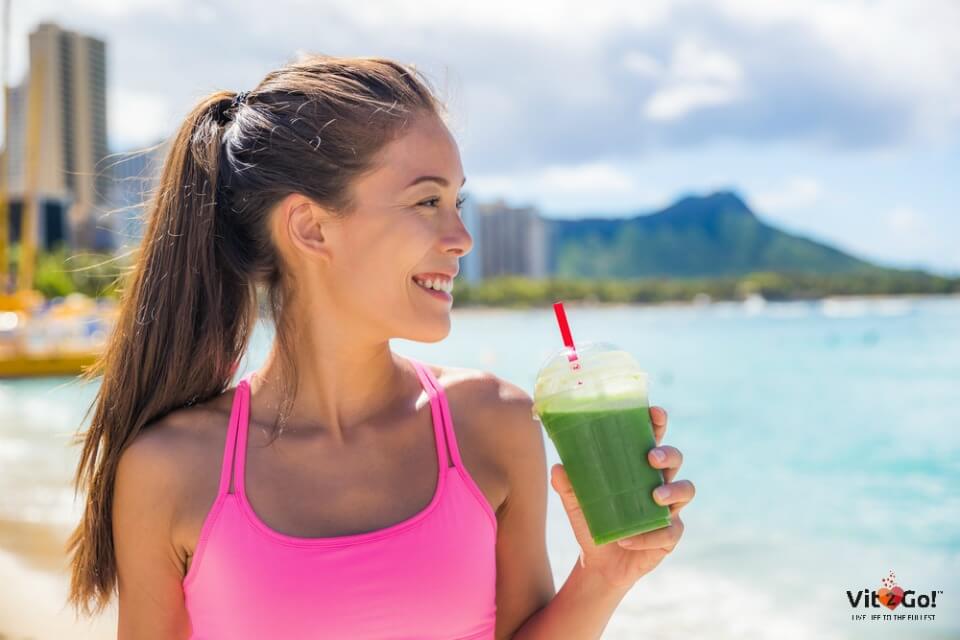 How much vitamins are there and how do they benefit our immune system?
Everyone including your grandma knows how important vitamins are to keeping healthy, which is probably why she used to constantly make you eat your veggies. All kidding aside, essential vitamins are crucial to keeping your immune system healthy and ticking, which is why eating fruit and vegetables and consuming vitamin supplements is truly important for your general health.
If you don't already know what certain vitamins can do for your immune system, then keep reading this text and learn where you can get your essential vitamins and what impact they have on the health of your immune system. You will be more than happy that you read this text as it will teach you what vitamins you need to keep healthy and what the best way to get them really is.
Vitamin A – Crucial immune system constituent
Vitamin A may not be the most known vitamin for immune system but research has shown that it does play a significant role in improving our body's resistance to disease. The lack of Vitamin A can cause a whole host of issues with the immune system, starting with the impairment of our innate immunity through negative impact on the regeneration of the mucosal barriers in our body, which are crucial for immunity.
Additionally, vitamin A also has an important role to play in the adaptive immunity, as it plays a role in the creation of many cells that are used by our body to fend off infections and bacteria that could harm us. Vitamin A deficiency has been linked with increased mortality rates among children and pregnant women, showing how important it is in keeping a healthy immune system.
Vitamins B – A number of health benefits from the whole family
Vitamins B are a whole family of vitamins that all have certain health benefits. When it comes to immunity, studies have shown that vitamins B5 and B6 have the most impact by helping the body create numerous antibodies and cells that can help our body fend off disease.
If you are looking to keep loaded on vitamin B5, you should be looking to add chicken liver, salmon and avocado to your diet, while the best foods for vitamin B6 include turkey breast, tuna and beef meat. Of course, one can never really get enough of every vitamin important to the immune system through diet alone, which is why vitamin supplements are always a good idea.
Vitamin C – The core vitamin for immune system function
Vitamin C is easily one of the most important micronutrients for a human body and as you probably know it can be found in great quantities in citrus fruit such as lemons and oranges. Vitamin C helps many functions of the cells of the innate and adaptive immune system, thus producing a more powerful immune system overall when ingested in proper quantities.
Without getting into too much technical and medical analysis, it is important to state that all other vitamins combined do not play as big a role in the health of our immune system as vitamin C so keeping well loaded on this essential vitamin is crucial.
Fortunately, vitamin C is really easy to come by as it can be found in plenty of fruit based foods, many of which contain amounts that are easily high enough to satisfy our daily need without eating too much. This is one of the reasons that not too many people suffer from vitamin C deficiency, but the truth is that not all of us get enough of it through regular diet either, so keeping some vitamin C infused vitamin supplements at hand is probably a good idea.
Other vitamins and how do I get them all?
Other vitamins such as vitamin D and K also play certain roles in the quality of one's immune system, which is why keeping a versatile and healthy diet is key to making your immune system as powerful as possible. However, the sad truth is that diet alone does not cut it for most of us, as there are simply too many micronutrients we need and too few foods that contain many of them at once.
This is where vitamin supplements come in, and Vit2Go! series of vitamin products that includes Hangover Aid, Immune System Booster and Natural Energy Booster works best for adults to keep their immunity high and their body functioning at a high rate.
If you believe your immune system may be at jeopardy, the micronutrients found in Immune System Booster will easily help you maintain it better and have a higher intake of crucial vitamins mentioned in this article.
On the other hand, Natural Energy Booster can keep your whole body functioning better throughout the day, while also containing many of these vitamins.
Finally, while Hangover Aid's main role is to help you get over a hangover, its constituents do all play a massive role in the health of your immune system, which is why it is another vitamin supplement that will greatly improve your immunity if taken regularly.