https://www.vit2go.net/
























Immune System Booster
SURRENDER TO NOTHING!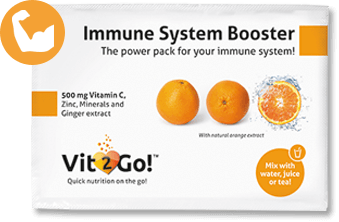 300 mg of Vitamin C !
Vitamin D, K and 210% NRV of Zinc
8 B-Vitamins and 1 Amino acid
Minerals and Micronutrients
Natural Ginger and Orange Extract
discount_bg

Get
 10%
 discount on any 10-Pack
and
 20%
 on any 30-Pack!

Free Shipping!
No shipping costs on any order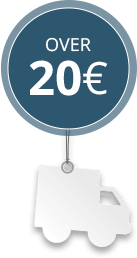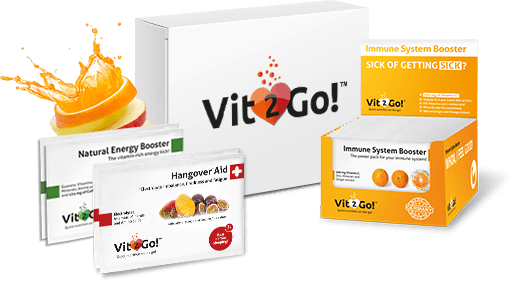 High Quality made in Germany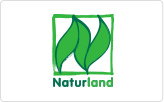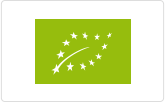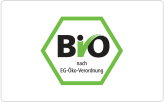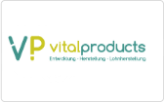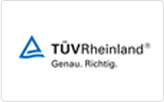 Welcome to Vit2Go! Online Shop
Vit2Go! Live Life to the Fullest!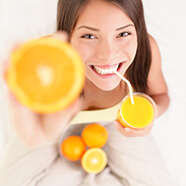 Discover your superpowers with Vit2Go! for all lifestyle addicts and those in the making! Here at Vit2Go!, we give our best every day to offer you a product you can rely on! Our products are of highest quality and have been developed with a leading German food company. Vit2Go! is designed to help you meet the nutrient requirements of your daily life under physical stress. So if you are suffering from a foggy head after a wet-spirited evening, or need some extra energy for your daily fitness training, Vit2Go! is here to help. For all motivation killers, we have the right means at hand, so that you can live up to our motto: Live Life to the Fullest!
Besides important vitamins and minerals, the main components are electrolytes. They help keep the body's nutrient levels balanced and promote health and wellbeing. Our sachets have been optimised for a handy a practical application: they are easy to transport, long-lasting and can be dissolved in any liquid. So, if you are looking for a healthy energy kick, want to strengthen your immune system, or sometimes just have to deal with the usual hangover symptoms, Vit2Go! is the perfect product for you.
Vit2Go! – Energy, immune system and anti-hangover remedy!
We offer three different products to help you strengthen yourself and your body: Vit2Go! Immune System Booster, Natural Energy Booster and Hangover Aid. All three products are nutritional supplements containing the most important vitamins, amino acids, electrolytes and micronutrients.
Vit2Go! Immune System Booster defends you against the viral and bacterial attacks of daily life by providing your body with all the nutrients that a strong immune system needs. Do not allow yourself to stay at home curing a cold at the weekend, while your friends enjoy the weekend activities to the fullest! Its orange and ginger extract also make this vitamin drink a refreshing experience!
With Vit2Go! you can not only strengthen your immune system, but also boost your slow "turtle metabolism". In this case, Vit2Go! Natural Energy Booster is your perfect deal. In contrast to coffee and the run-of-the-mill energy drinks, our refreshingly delicious fitness booster contains natural guarana extract and is particularly long-lasting with a strong load of 124mg caffeine. Thanks to the added amino acids and vitamins, it will get you in the mood and motivate you to top athletic performances. Together with the Immune System Booster, it is the ideal companion for all athletes, students, pencil pushers and power mommies. It enables you to achieve top performance levels –  even with the burdens of the daily stress!
Vit2Go! Hangover Aid is the ultimate must-have for your party nights. Packed with vitamins, electrolytes, amino acids and micronutrients, Hangover Aid helps you find yourself again after excessive alcohol consumption. From now on, you do not need to counteract your hangover with another drink, a painkiller or a quick visit to the fast food chain around the corner. Just one sachet of Hangover Aid contains all the nutrients that are usually excreted by an increased loss of liquid. Whether this is due to an urge to urinate or to sweat while dancing in the club, is not important.
Hangover Aid helps you and your friends fight the hangover on the next day efficiently, quickly and healthily by replenishing the body with all the important nutrients that it loses during alcohol consumption.
How do Vit2Go! products work?
We from Vit2Go! have made it our mission to make life easier for you, without you missing out on the drink in the evening, or the nutritional table to determining your daily life. With our products, you can be sure that your system gets enough nutrients. We supply you with the most important vitamins, amino acids, micronutrients and electrolytes. Each product has been developed specifically for your personal needs:
Immune System Booster
Our immune system is particularly stressed when physical or mental stress determines the day:  we suffer from sleep deficit, we are unable to stick to a balanced and healthy diet, and on cold and wet days, our body is exposed to risks of viruses and bacteria. When a cold or other symptoms are threatening the body, Immune System Booster helps your body's defenses. Vit2Go! Immune System Booster can easily be taken daily. Simply pour the contents of a sachet into a glass and dissolve them with water or juice. Whether you take the Immune System Booster in the morning or in the evening is completely up to you. The nutrients contained therein are partly required to excrete toxins from your body and help build a strong defense mechanism. Amino acids are rebuilt by the body to support the immune system. In addition to L-glutamine and L-carnitine, the body also needs the amino acid taurine as well as the vitamins A, B, C, D3 and K1. Micronutrients such as selenium and zinc take on important supporting functions of the immune system and help absorb vitamins. Our tip: Immune System Booster also tastes super delicious as a hot tea!
Natural Energy Booster
Vit2Go! Natural Energy Booster helps you whenever immense fatigue overcomes you. So, you just finished this weeks' worth of shopping and then want to set your best mark in the 10-km run, but suddenly you can only think of your cozy warm bed waiting for you at home? In moments like these, Natural Energy Booster is your best bet. Unlike coffee or common energy drinks, Natural Energy Booster does not only work for a short time, but helps you keep your energy budget high for a long time. Simply dissolve the sachet's content in a glass of water or juice and take whenever you feel you are in need of it. Natural Energy Booster is packed with important vitamins, essential amino acids like L-tyrosine and micronutrients. Thanks to the fruity citrus taste, the first sip awakens your "sleeping" sense cells. By the way, adrenaline and norepinephrine are formed from the amino acid L-tyrosine, which helps the good mood gain the upper hand again.
Hangover Aid
Your head is pounding, your stomach is rumbling and your mouth is a dust desert? And once again you tell yourself "alcohol – never again!" But you know this promise won't last long. We have the exact right solution for you. Instead of tipping your next drink down with a bad conscience, just get Vit2Go! Hangover Aid. Hangover Aid is your remedy for hangovers. Have a drink with your colleagues, your girls or your best buddies and just take Hangover Aid before you go to sleep. You will notice the positive change in the morning. During your sleep, the body uses the many nutrients supplied by Hangover Aid to rebuild the cells. The magnesium prevents muscle cramps, potassium helps to detoxify, chromium keeps the blood glucose level stable and selenium protects against a moral low –only to name some of the active substances and their effects of Vit2Go! Hangover Aid. Use the opportunity to enjoy the next party without regret the next morning!
Vit2Go! on Facebook
Of course, you can also find us at Facebook. Share your best hangover moments with us and our Vit2Go! fans plus show us your favorite Vit2Go! products and how you use them. Also, you can simply stay up-to-date about our latest products and discounts. We will keep you informed about events, promotions and sweepstakes! Simply like our page and join the ride!
Where can you buy Vit2Go?
Vit2Go! Hangover Aid, Immune System Booster and Natural Energy Booster are sold in our online shop, on Amazon and at some pharmacies. Our products are available from 12,15 Euros in the shop. When buying a 10-pack Hangover Aid, this corresponds exactly to 10 hangover-free mornings. For this price, you will not even get a balanced and valuable hangover breakfast at your favourite café! Sign up for our Vit2Go! newsletter to receive the latest discounts and special offers. You will find special prices and discounts in the online shop: order a 10-pack of any Vit2Go! product today and get a 10% discount, or save 20% on any 30-pack! Order now.
Free shipping + easy payment on Vit2Go!
We guarantee easy payment options for you in our online shop. Order today and pay by credit card, PayPal or via bank transfer. Delivery is free on all orders over 20 Euros.
Order your stock of Immune System Booster, Natural Energy Booster and Hangover Aid today and be well-prepared for every life event that may come your way. By the way, our Vit2Go! products are also an ideal gift for your colleagues, fellow student and friends and are perfect for wedding parties, bachelor parties and work events. Get in touch with us today!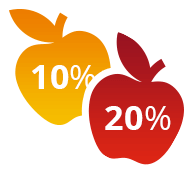 ONLINE SHOP DISCOUNT
We now offer free shipping across Europe on all orders above € 20 / £ 20 / $28 for a limited time.
In addition we will give you a   10%  discount on all 10-pack orders and a   20%  discount on all 30-pack orders.