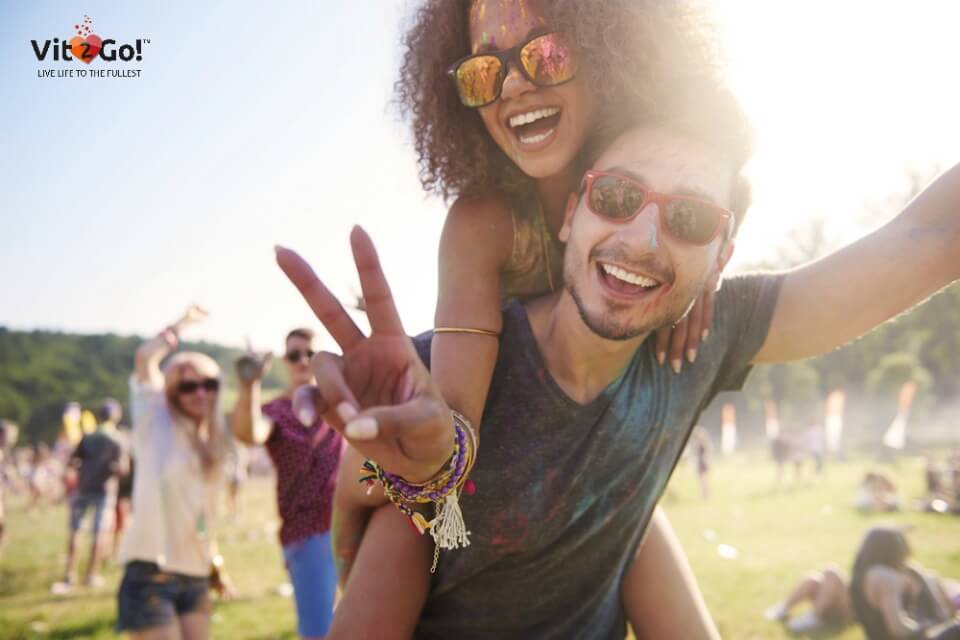 Top European festivals 2018
The summer is coming and with it the season of crazy parties and music festivals across Europe. With all the European music festivals 2018 has to offer, we expect this will be a summer to remember for many, especially those who are really into dance and electro music.
For festival fans, summer is the time to prepare their travel arrangements and decide which of the many fantastic music festivals they want to visit. Whether you are looking locally or internationally, there is likely to be at least one major event that will catch your interest and with a little luck you may even be able to visit a few.
International music festivals are the best, as they give you a chance to let your guard down completely and enjoy the music and meeting new people in a completely new environment. If you are looking to really party it up, traveling abroad with friends to one of the music festivals on our list is probably a great idea for you.
Despite all the fun and craziness happening at the festivals, we do recommend some caution and offer a few tips on avoiding hangovers using the Hangover Aid, one of the top anti-hangover supplements out there. Without further ado, let's take a look at some of the top music festivals 2018 will offer us.
Mad Cool Festival – Madrid, Spain – July 12 – 14
Surely not as popular as its Barcelona cousin Primavera Sound, the newly founded Madrid festival is only 2 years long and already promising one of the best European parties of the Europe. This year, the festival will be hosted on July 12, 13 and 14 in the Spanish capital and will host a number of European and international superstars.
On the list of headliners, you will be able to find the likes of Arctic Monkeys, Depeche Mode and Pearl Jam, and these names surely speak for themselves in terms of the music you can expect. Besides the music alone, the festival also promises a great atmosphere with thousands of guests from across Europe and the rest of the world and is likely to break its own and some other records along the way.
Exit Festival – Novi Sad, Serbia – July 12 – 15
Easily one of the most massive and popular European music festivals for many years now is the Exist Festival that is hosted in Novi Sad, Serbia. Despite its somewhat obscure location, the festival has quickly caught the attention of international superstars, with the likes of The Killers and Liam Gallagher leading the headlines last year.
At about the same time when Madrid hosts its Mad Cool festival, Eastern Europe will get to enjoy Exit. While the names of this year's headliners are not yet known, we can expect some massive names to join once again and put on a show to be remembered for many years.
Especially if you live in Southern or Eastern Europe, Novi Sad is a great destination to visit and enjoy a fairly cheap and incredibly exciting three day festival that promises to stay in your memory for a long time to come.
Sziget Festival – Budapest, Hungary – August 8 – 15
With more than a decade of putting on a show to be remembered, Sziget Festival is one of the most popular destination for European music lovers. Hosted on a small island in the middle of the Danube river in Hungary's capital, the festival host an amazing number of stages, always filled with some of the world's finest musical names.
The range of music you can listen to at Sziget is greater than you will find in most other places, with everything from electro and dance to jazz and blues on offer on the multitude of stages prepared for the visitors.
With international crowds and a host of entertainment events aside from the music itself, Sziget is a site to be seen at least once and certainly not to be missed if you intend to visit just one festival this year. 2018 headliners include Arctic Monkeys and Gorillaz and while avoiding a hangover at Sziget will be a tricky job, bringing some Hangover Aid with you is definitely a good idea.
Ultra Europe Festival – Split, Croatia – July 6 – 8
Croatia is quickly becoming one of the Europe's most attractive tourist locations, which was recognized by the organizers of the Miami's Ultra Festival, who decided to bring their festival to Europe and host it in the beautiful Split on Adriatic Sea coast.
The impressive cast of superstars who will be visiting the festival this year includes the likes of David Guetta, Marshmello and Afrojack, which promises to make the festival into a true hit. In addition to the fantastic choice of performers and world's top DJs, the festival can also offer plenty of other entertainment and lots of enjoyable moments at Adriatic coast, which is becoming one of the world's most attractive locations.
Party hard but responsibly
The summer is almost here and we have just given you a list of several music festivals that will take place in Europe this year which you should certainly not miss. However, keep in mind that music and festivals are here for you to have fun and not to get into trouble.
The festival grounds are often filled with drugs and alcohol and we advise responsible consumption of alcohol and other substances if you do consume them. In addition, to help you avoiding a hangover, we suggest you bring some Hangover Aid with you to the festivals, as the product has proven time and time again that it treats the symptoms of hangovers with extreme success rates.