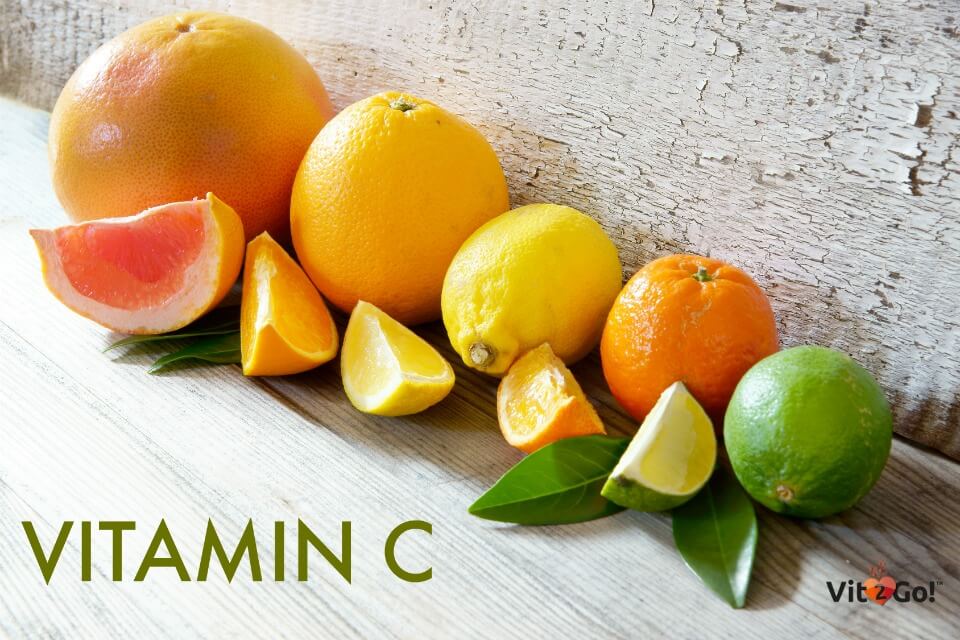 Vitamin C – Immune wonder, radical catcher and antioxidant
Vitamin C is probably one of the most famous micronutrients out there. The vitamin's effects on immune system, as well as its potential impact on issues like cardiovascular disease, skin wrinkling, eye diseases and numerous other problems have been long documented.
Vitamin C is one of the most easily found vitamins, which is why few people really suffer from vitamin C deficiency. Today, you can find vitamin C even in many natural and processed foods like lemons, oranges, juices or candy and there are many vitamin C supplements available at reasonable prices.
While it is definitely one of the most beneficial micronutrients, there are still plenty of myths about vitamin C that fall outside of the scope of fact. For instance, many people believe that vitamin C cures the common cold, which simply isn't a fact. While vitamin C can help reduce some symptoms of common cold and flu as well as other diseases, it is by no means a miracle cure for any of them.
Maintaining a healthy level of vitamin C in your bloodstream is important for your health and will help combat numerous different illnesses, mainly preventing their contraction, but you should steer clear from trying to heal your illness with vitamin C alone. Keep reading and find out just what kind of health benefits vitamin C really has, and how much you should be getting.
What does vitamin C really do?
The health benefits of vitamin C have been known to us for a long time and even those people who don't really understand the science behind why vitamin C is so good for them do know that it is. Vitamin C is most popular as an immune system enhancer, with most people trying to up their intake of the vitamin in flu season and during the winter when common cold is a serious threat.
Of course, those who understand nutrition know that it is important to keep your micronutrient levels at good levels all year long, and you should remember to do this as well. The main reason is because vitamin C is not only good for preventing cold and flu, but also a host of other beneficial effects.
For starters, vitamin C is important for how you feel in general, being crucial in formation of neurotransmitters like norepinephrine, which directly impact our mood and general state of being. Additionally, vitamin C improves the rate at which any possible wounds are healed, combats a number of viruses that may infect your body at any time and improves the absorption of iron, which is another crucial micronutrient.
Numerous medical studies have linked vitamin C with benefits such as heart disease prevention, diabetes and asthma control and even cancer destruction, although the last one is still under a big question mark. In either case, it is clear that the benefits of vitamin C far outweigh any potential risks, which are minimal and only possible if you exceed the recommended daily dosage by a massive amount.
How much vitamin C do I need?
The recommended daily dosage of vitamin C that you will find in most places is somewhere between 75 and 100 milligrams per day. However, many of the studies that have been conducted and showed the effects of vitamin C used much bigger dosages and proved that vitamin C was often only helpful at a dose of approximately 500 milligrams per day.
According to the scientists who have conducted these studies, it appears that taking a dose of 500 milligrams of vitamin C per day has absolutely no negative effects on human organism and is perfectly safe. The only cause for concern would be in the slightly acidic nature of some vitamin C supplements, but there are plenty out there, such as the Immune System Booster, Natural Energy Booster and Hangover Aid by Vit2GO! which are perfectly safe and not acidic at all.
On order to get this kind of vitamin C dosage from a diet, you would need to eat approximately one kilogram of oranges or lemons per day, which is fairly unpractical. On the other hand, getting this dose through supplementation is not difficult at all, as there are plenty of supplements out there that offer this exact dosage in a single pill.
Get vitamin C with Vit2GO! products
Vit2GO! products are all loaded with vitamin C, exactly because the vitamin plays a part in so many different processes in our body. For instance, Immune System Booster uses vitamin C as an important micronutrient for the quality of your immune system, while Hangover Aid and Natural Energy Booster both offer you the benefits of improved mood and general welfare through improving the formation of important neurotransmitters.
If you are looking to stay healthy and keep your micronutrient levels, including your vitamin C levels high, you should definitely consider adding these products to your daily routine as it will improve your immune system, reduce the risk of getting ill and keep you more happy, healthy and motivated to go on about your daily business.