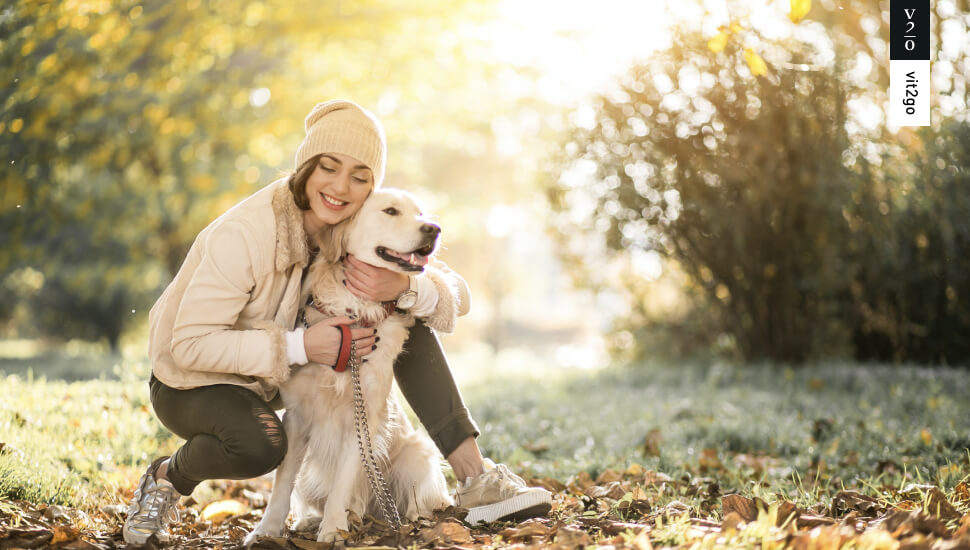 Autumn Wellness-Getaways to boost your immune system
Even though your day gets shorter in autumn, this doesn't mean you'll have less you-time. On the contrary, this is the perfect time of the year to plan a wellness-getaway so you can pamper yourself and boost your immune system. You can choose one of our getaway ideas depending on your interests and goals, so you can definitely make the right decision.
Physical activities
Staying active and engaging in sports activities reinforces your immune system. We recommend going for a run, taking a walk or cycling.
Running in autumn is an amazing way to explore the parks and trails near you. It's a great opportunity to clear your head and shake the stress away. Try to find a retreat that can help you create a sustainable running practice that fits into your lifestyle. This can be beneficial to your health and overall well-being. If you don't want to join a running retreat, you can sign up for a running cruise and see where it takes you. An island, maybe?
Walking and hiking in autumn enhances wellness and you can even meet new people along the way. There are so many beautiful places that look magical in autumn where you can walk and walk for hours without feeling tired. Visiting national parks, hot springs, and other destination can be an unforgettable experience and your body will be thankful as well.
Cycling is another activity that leads directly to improving your well being in autumn. Autumn is all about breathing the fresh air and having fun. Cycling adventures are irreplaceable and if you never had a chance to be a part of a cycling tour, this is a perfect time to try it out. You can see different places, meet new people, enjoy the outdoors and boost your immune system all at once.
Mindfulness
If you want to learn how to enjoy each and every moment of your life, let this autumn be a time where you start your mindfulness journey.
Yoga can be the best way to achieve a balance between your body and your soul. We recommend visiting a yoga retreat, where you can have the opportunity to learn all about yoga positions and how to relax and breath deeply. Visiting yoga-focused wellness retreats this autumn can make you feel reborn, especially if you choose a magnificent destination like Bali or Peru.
Visit a place known for healing or a meditation retreat. It's important that you take care of your mental health with the same passion as you care about your physical health. Take time to reflect on your life, to embrace yourself, your qualities and your flaws. Autumn is a time where you can learn how to let things go, and you should try to do so. Letting go of negativity in your life helps you relieve stress which is an important immune system enemy.
Tips on boosting your immune system
We shouldn't discuss boosting your immune system without mentioning diet. Start by eating healthy food, especially foods beneficial to your lungs. We recommend using fruits like apples, pomegranate, pumpkin, and vegetables such as garlic, cruciferous vegetables, and carrots. Turmeric, red bell peppers, and beans are also great when it comes to lung health and you should definitely incorporate these ingredients in your kitchen. Prepare a cup of ginger tea and feel warm on the inside. We also highly recommend replacing unhealthy fats with coconut oil, olive oil, grass-fed butter and sesame seed oil. Another tip for boosting your immune system is using vitamin supplements, like Vit2go IMMUNITY It's a refreshing beverage powder with natural orange and ginger extract that boosts your immune system fast. Make sure you stay hydrated, especially if you're going on a wellness trip where you might engage in physical activities. Water is your number one friend. If you decide to visit a wellness centre, you must try a steam bath/shower and herbal footbath. Ginger root, herbs, and essential oils can help you relax and increase your overall well-being. It's a perfect way to charge your batteries so you can start your new autumn adventure. Last but not least, make sure you sleep with the natural cycles. Don't force yourself to stay up as late as possible and allow your body to get quality sleep.
This autumn is going to be the best you ever had if you decide to focus on yourself and plan activities that benefit your physical and mental health. Eat healthy food, get enough sleep, and engage in all the activities, like running, cycling and walking, so you have enough energy. If you feel like your immune system could use a little boosting, you can always turn to Vit2go IMMUNITY What you eat and drink is just as important as what's inside of you. Use this autumn to let go of the junk and embrace wellness!