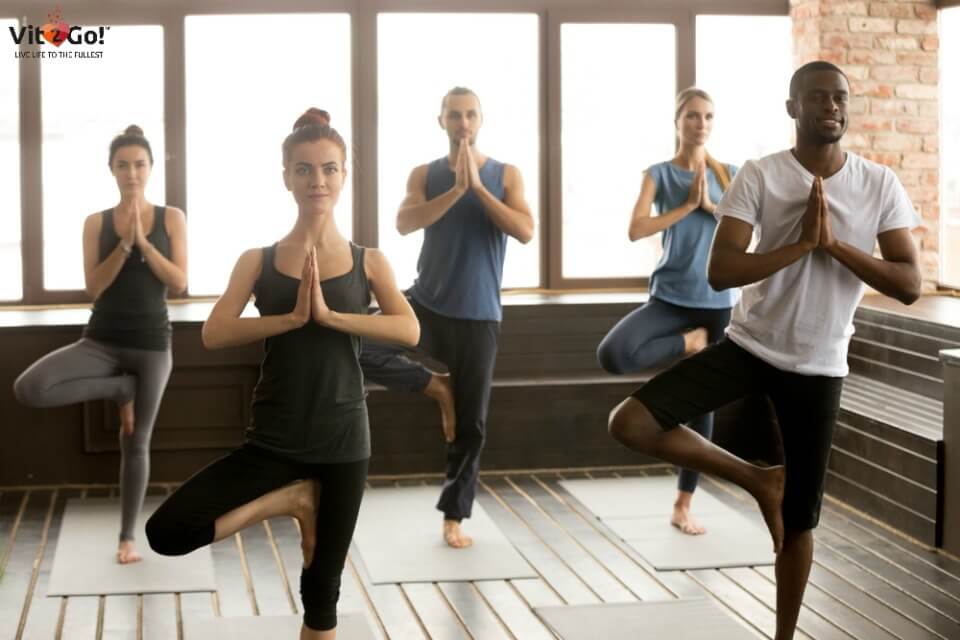 International Day of Yoga – 21st of June
Since yoga has become more and more popular, an international day of yoga is celebrated around the globe. Many people have recognized it's potential to make them feel and look great at the same time. Practicing yoga regularly can make you gain strength and lose some weight. Maybe the easiest way to describe yoga is by using two words – fitness and meditation. If you want a flexible toned body and a relaxed mind, doing yoga on a daily basis is your way to go. You can practice it in the comfort of your home or with a group of people in a yoga class. If you truly understand the philosophy behind yoga, this spiritual workout can become your lifestyle. The word yoga means uniting and that's exactly what you'll be doing – uniting your body with your mind to find your inner peace and strength.
The benefits of yoga
Yoga is beneficial in many different ways but above all it improves your health condition and relaxation. Throughout time, your flexibility will improve, and you'll have a better control of your body. Also, practicing yoga enhances strength and stamina, as well as an improved balance and body alignment. It helps reduce stress and has a positive effect on your sleeping behavior by following the rules of proper breathing, focusing on your body and excluding all the negative thoughts from your mind. However, if you want your yoga practice to work and help boost your energy you need to be present at the moment. You will become aware of your body the way you never did before.
Tips for beginners
In order to get started on the right track, you'll probably need a few tips.  Once you decide to practice yoga, make sure to motivate yourself, because it will be difficult from the start. Set your mind to it and think about the results you'll be getting if you work hard enough.
You will need to find a place to practice depending on your preferences and your budget. However, one of the best things about yoga, is that it can be practiced anywhere, in the park, the gym, at the beach or even at home since you won't be needing any special equipment only a yoga mat, a towel and a bottle of water. Before you start practicing, we recommend finding a peaceful place where you can truly focus on your body and your breathing.
If you start practicing yoga, you'll enter an entirely different world – the world of health and spirituality. Make sure to receive all the nutrients your body needs in order to be at your best while you're nailing healthy yoga exercises. It can help drive you away from everyday stress if you take it seriously and are able to relax. To help feel fresh and motivated, why not try one sachet of Vit2Go Immune System Booster before your yoga session! This refreshing beverage will boost your immune system and improve your yoga practice.
Join millions of people around the world who are practicing yoga and improve your overall health. International day of yoga is 21st of June, and it's a perfect day to devote your body and mind and start your journey of becoming a yogi.