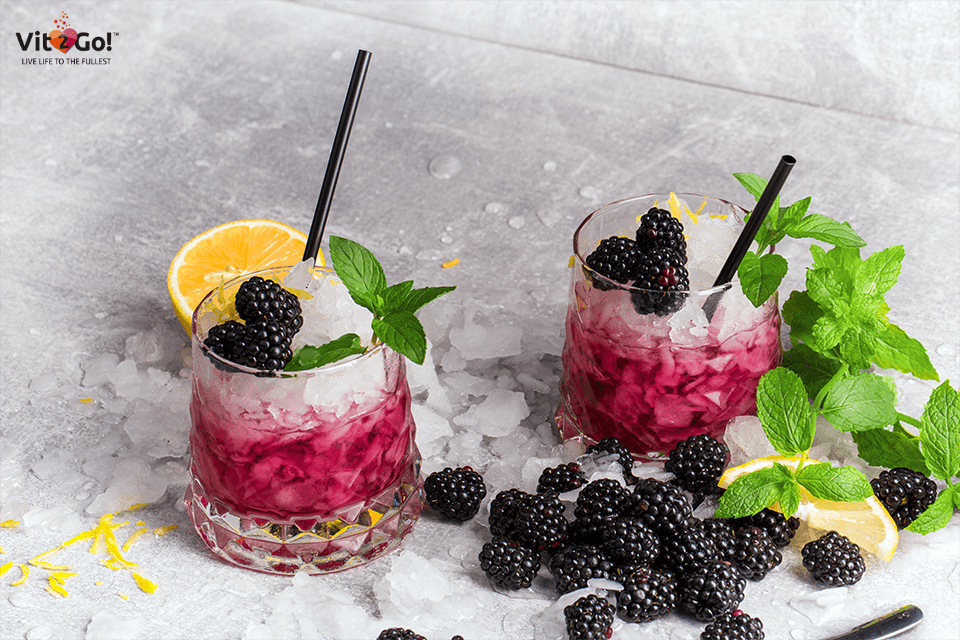 Easy and delicious summer cocktail recipes to make at home
Summer is almost here, this means that soon we will be enjoying great summer parties and with them, summer cocktails. Why pay for expensive cocktails in bars, when you can make the perfect summer cocktail for you and your friends. All you have to do is follow our simple cocktail recipes and enjoy the final result.
The sweet taste of the cocktails, will help disguise the amount of alcohol you are actually ingesting, and there is no such a thing as too much fun, but you should be careful if you don't want to wake up feeling miserable the morning after. We offer you the best recipes that everyone can make with a little effort and a few ingredients.
Best cocktails of summer 2018
1. Summer Fizz
Summer Fizz is one of the easiest cocktails you can make at home. You will need 1.5 oz Don Papa 7 rum, .5 oz ginger syrup, .5 oz peach purée, .5 oz lemon juice, 1 egg white and soda top. First you have to dry shake, then re-shake using ice, and in top it off with soda. Use lemon peel and fresh ginger as a garnish this will make your drink to taste and smell better.
2. Watermelon Sangria
If you are a watermelon fan, this is the cocktail for you. You will need: 4 cups of watermelon cut in cubes, a 1 750-ml. bottle of Moscato, 1 cup of rum, the juice of 4 limes, the zest of 2 limes, a 1 tbsp of sugar and lime slices. Place your watermelon, moscato, rum, lime juice, lime zest, and sugar in a blender and blend until smooth. We recommend to refrigerate it before serving and to garnish the glasses with the lime slices to make it look as awesome as it tastes.
3. Blue Havaiyee
Another refreshing fruit cocktail that is very easy to make is the Blue Havaiyee. You will need 1.5 oz El Dorado white rum, 1 oz Blue Curaçao, .5 oz pineapple juice, 1 oz coconut cream and 1 strawberry. Place all the ingredients into a mixing glass and shake forcefully. After mixing, add some ice whipping cream and 1 sliced strawberry for garnish.
4. Tequila Honey Bee
This cocktail will make tequila fans extremely happy. Make sure you have all the ingredients at hand: mezcal rinse, 2 oz Espolon reposado tequila, 1 oz honey syrup, 0.75 lemon juice, 2 dashes of Angostura bitters and 1 lemon peel. Mix the ingredients with ice and shake well. Pour it into a glass add 2 dashes of bitters on the top and garnish with lemon peel.
5. Blackberry Mint Julep
The Blackberry Mint Julep cocktail is a perfect choice for those who love blackberries. You will need 2 oz of Bulleit Bourbon, 0.5 oz of Chambord, 0.75 oz of fresh lime juice, 0.5 oz demerara syrup, 5 muddled blackberries and 6 mint leaves. All you have to do to prepare this delicious cocktail is to mix all ingredients in a shaker and pour over ice cubes. You can garnish it with a mint sprig and a blackberry.
How to cure a hangover after having too much cocktails
As we mentioned before, drinking alcoholic cocktails can lead to some serious hangover symptoms. These cocktails are absolutely delicious and your drinking might get out of hand without you even realizing it, so please don't go overboard with the drinking. However, we all had had one drink too many. To prevent a nasty hangover the next day, you generally need to boost your energy and your immune system.
When drinking alcoholic cocktails, what happens is that our bodies become dehydrated and losing all its nutrients. In order to fix this, you can use Vit2Go! Hangover Aid, a water-dissolvable food supplement that contains all the necessary nutrients that will bring you back to life.
A little party never killed anybody, right? If sipping summer cocktails is your idea of partying then you will definitely want to try out 5 simple DIY cocktails. They are delicious and easy to make at home, but drinking too many may also easily lead to headache and nausea, so be careful and drink in moderation. If you do feel like you're up for a nasty hangover the morning after say hello to Vit2Go! Hangover Aid and kiss the hangover goodby.