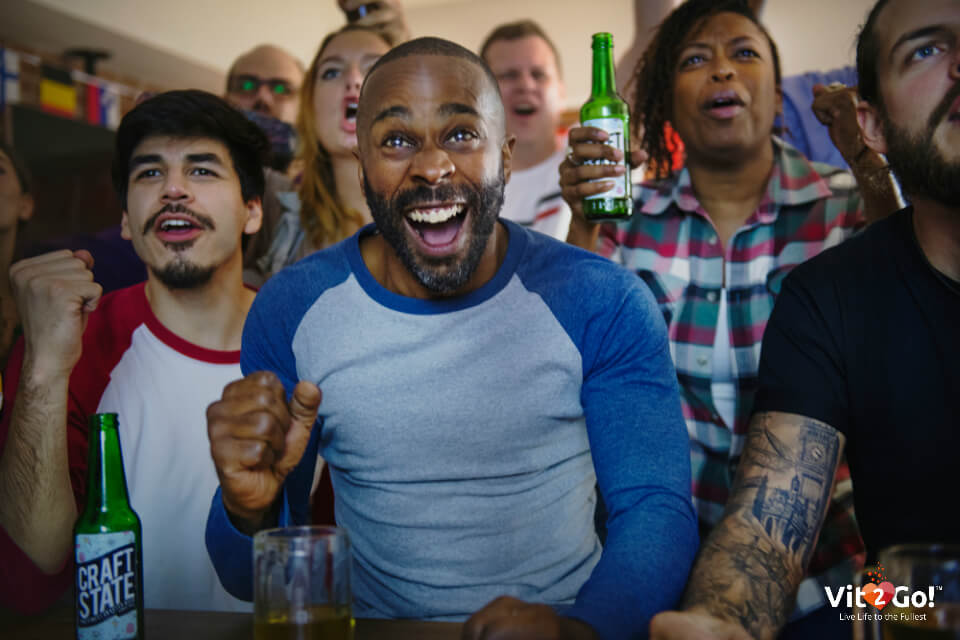 World Cup 2018 – What football fans need to know
Numerous countries around the globe have been given the opportunity to take part in this famous sports event. 32 teams to be precise – and all of them are trying their best to make the people in their home country proud. The fact is that the football industry is ruling the world, and the World Cup host countries have enormous profits due to this competition: from merchandising goods, hospitality, food and beverage to an increase in tourists. The World Cup in Russia 2018 starts tomorrow and will go on for over 4 weeks.
Who are the biggest rivals and the best players in this year's World Cup?
The best World Cup players of all time are said to be Pele Puno and Ronaldo Nazario. Nonetheless, the players to watch out for during this year's tournament are Cristiano Ronaldo and Lionel Messi, both of them are expected to deliver outstanding results.
In order to perform at a high standard during 4 weeks and be in excellent shape, the players need to follow a strict diet regime which involves a lot of vitamins and nutrients their body needs. Vitamins for athletes are a crucial part of the physical preparation ahead of an important game. Whether you are a fitness freak or a football player yourself, you may want to read more about our Natural Energy Booster to keep you in form during your physical activities.
Where is the best place to watch the World Cup?
With the World Cup just around the corner, fans are getting prepared to watch the games and support their national team. So where is the best place to watch and support your team?
Many fans prefer watching the game in their local favourite bars, which usually prepare for the big event too by putting up big screens, offering discounts on food and drinks during match times So if you are not going to support your national team live in Russia, doing so with other fans in major sports bars is certainly a great idea to join in the atmosphere.
Another option, if you live in a bigger city, is Public Viewing hotspots. The great thing is that you spend time outside and watch the match amongst other football fans on a big screen.
A few football fanatics may have taken time off work or studying to be able to watch all 4 games per day, however, with kick-off starting fairly early in the afternoon, most of the people will not get the chance to see them all. Staying at home and watching football while chilling with your friends and family is perfectly fine, but since it is summer time, we would definitely propose planning a barbecue along with the match to make things even more fun for the whole squad.
Everyone has their own idea of a good time, but the one thing we know is that most fans will be chugging down loads of beer, especially during the evening matches, which is why we highly recommend preparing yourself and stocking up on Vit2Go! Hangover Aid to keep your body in shape while going through the tremendous stress that following a competition like the World Cup can bring. Remember, some games will also be under the week, and you don't want to feel hungover in the meeting with your boss the next day, do you?
What to do when you suffer a bad hangover the next morning?
Many sports events involve some drinking, and it's common for fans to drink beer together while they're watching the game. If their national team is winning that's all the more reason to celebrate long into the night. The upside is the terrible hangover you can wake up with the morning after, so why not prevent it in the first place! All you need to do is prepare a sachet of Hangover Aid before bedtime and let the vitamins and minerals of Hangover Aid do their magic overnight. Staying hydrated and taking Hangover Aid is the best way to prevent a hangover from too much beer.
FIFA World Cup is going to be the most sensational event in 2018, so get prepared! Find all the information you need about match dates and timings, public viewing and how to prevent a hangover after a game. Knowing all of this will guarantee a lot of fun, possible profit and entertainment without a terrible headache the day after. Let's get the ball rolling!