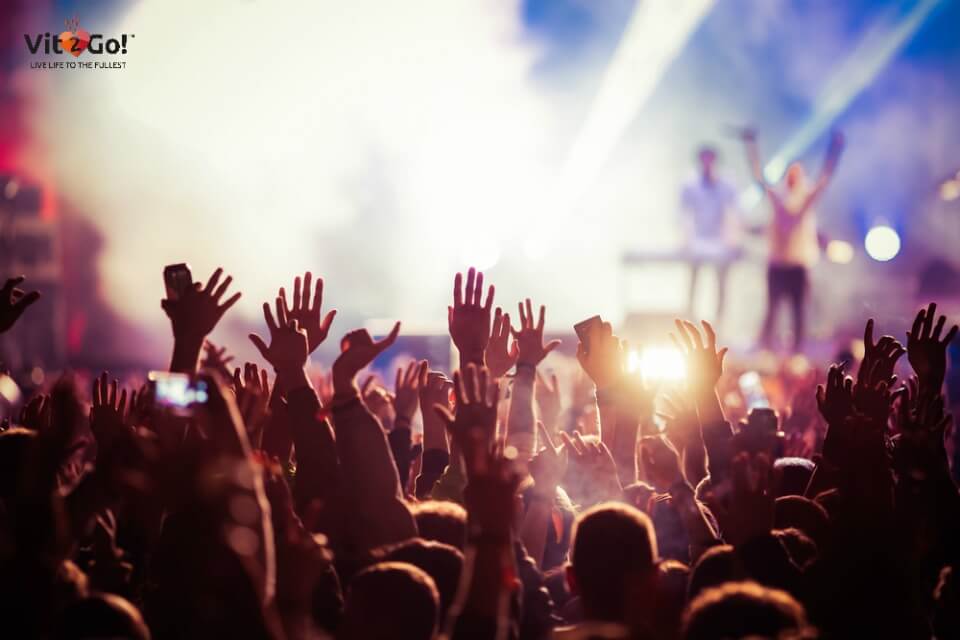 Don't miss these music concerts in 2018
When summer holidays start knocking at your door you should open that door well prepared. If you want to make this spring/summer 2018 unforgettable by dancing and singing to your favorite musicians, get your tickets for the upcoming concerts ASAP. We all know that these musical events are unimaginable without partying and drinking with your friends, and that's why you have to think in advance about "the day after". Yes, we are talking about the terrible thing called a hangover. You have to be prepared for a hangover after the concert, and luckily you can find many helpful solutions. We will discuss one of them, but first, let's take a look at our suggestions on what music concerts to go to in 2018:
Best music concerts in 2018
Beyoncé and Jay-Z
This famous couple is definitely going to give their audience something unforgettable this summer. It is one of the "can't miss" shows of the year 2018. Some of the European cities they will visit are Cardiff, London, Copenhagen, Berlin, Warsaw, Paris and many others. If your hometown is not on this list, don't let that get in the way. Visit the closest one, and you won't regret it, because the excitement of traveling to a different city so you can enjoy this show will be even bigger.
Taylor Swift
This blonde pop diva is getting ready for her highly-anticipated Reputation stadium tour and if you are her fan you should too. The tour begins in Glendale on May 8th, and she will perform in many cities all over Europe, the USA, and Australia along with Camila Cabello and Charli XCX. If you are a fan of pop music than Taylor's concert is a perfect choice for you, and you will most definitely enjoy her music and dancing performances.
P!nk
Pink is inviting you to 'raise your glass' and go to her concert / The Beautiful Trauma tour. He tours started in Phoenix on March 1st and it will be over on September 1st. Get ready for amazing emotional ballads as well as energetic performances from her part. Her audience is expecting many surprises and experiments on stage because this talented singer is anything but ordinary. You can bring your friends or your romantic partner along, either way, you will enjoy "The Beautiful Trauma".
Bruno Mars
This impressive artist will share his 'magic' and bring joy to many people all over Australia, Europe, and North America, and his Magic tour kicks off on Sept. 7th in Denver. Everyone who has ever been to Bruno's concert has only words of admiration to share with others. His talent and his stage performance will knock you off your feet, and that's why you can't miss this concert! The weather will be hot but so will the atmosphere! Choose an outfit that is comfortable and that will allow you to move all night long.
Ed Sheeran
Ed Sheeran had a huge success in 2017, but in 2018 you can expect an upgrade from arenas to stadiums. He kicked off his tour on March 2nd in Perth, and his next stop is North America in late August. If you think this singer is "perfect", then your place is definitely at his concert singing along and screaming his name along with the crowd. His music assortment is very wide, and he has a powerful voice. Be prepared to get your heart melted and to dance like nobody's watching.
The cure for a hangover after the concert
These concerts are just a few options out of many, and no matter what you choose you are guaranteed to have a night of your life. Those nights usually end up being awesome, but when you wake up, you may not feel as awesome. To avoid a horrible headache, nausea, and everything that can come with hangovers, make sure not to over-drink and stay hydrated. Another option for you is natural prevention. What exactly does that mean? It means you can use Hangover Aid before going to sleep, so your body can recover throughout the night. You can go for Vit2Go! Hangover Aid, that contains all the important vitamins, minerals, electrolytes and valuable amino acids that the body needs to recover from drinking.
It's time for you to prepare for music events this spring and summer, so you can spend your holidays or weekends the best possible way. Life is too short for you to wait for your favorite musician to visit your town. 2018 music tours will be amazing and you can be a part of many incredible shows. Party like there is no tomorrow but prepare yourself for tomorrow by using Vit2Go! Hangover Aid and your body will thank you. Don't miss out on getting tickets to these music concert 2018, because some of these events are once in a lifetime opportunities.