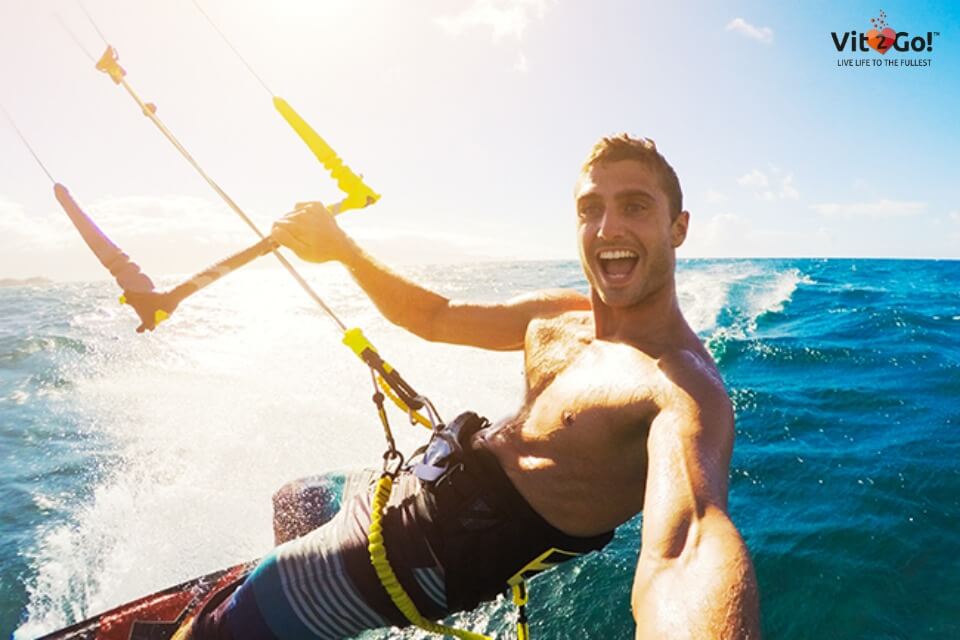 10 great outdoor activities to do this summer
 See a movie at the drive-in
If you want to see a movie with your friends or your partner and be outside at the same time, the perfect choice for you is a drive-in cinema. This is an amazing experience since it can be very romantic or entertaining. Movie night is not only an option for rainy and cold nights; but also it can be a fun summer 2018 activity.
 Ride a roller coaster
For all of you out there that are adventurous and into taking risks, this summer outdoor activity will literally take your breath away and make your heart pound. If you choose one of the fastest roller coasters you are in for a real adrenaline treat, but if it's your first time, we suggest riding the roller coaster that is not that fast and tall.
 Have a barbecue
Having a barbecue is the perfect occasion for people who like food, beer and casual socializing. A sunny day, delicious food and social games can make any ordinary day into a day you will always remember with a smile on your face. Don't eat too much though, and remember to stay hydrated in order to keep your body in good shape and to not feel tired or sleepy afterwards.
 Go for a hike
Even though hiking sounds scary for those who are a bit lazy and don't like tiring activities, you shouldn't rule it out just yet. If you are looking to get energized for some fun outdoor activities, a healthy alternative to energy drinks is Natural Energy Booster from Vit2Go.
 Have a picnic
If you like eating outside while sitting on a blanket and enjoying the sun, then a picnic will be your favorite outdoor summer activity. Put some fruits, vegetables and refreshing drinks in your basket and find a peaceful park where you can enjoy your food and chit-chat with your friends.
 Swim in a lake
Swimming in the pool is a fun activity, but if you love nature and you want to chill out on a hot day, we recommend visiting a lake. You will have the chance to sunbathe by the water and to leave behind any stress from the week. What more can you ask for? Always remember to keep some sunscreen close by so you could enjoy the experience without getting burns on your skin.
 Rent a bike
If you don't own a bike and you want to spend your afternoon outside riding a bike, you can always rent one. This summer activity will be beneficial for your health and it is also very entertaining, especially if you bring your friends along. Biking can boost your mood and your immune system while also helping you build that perfect beach body in the meantime.
 Visit an open-air concert
If you are a true music lover you probably know by now which music concert you should go to this summer. Outdoor music concerts will guarantee a truly amazing time, given that you get to listen to your favorite group while enjoying a pleasant summer night with the night full of stars. You will definitely enjoy this unforgettable experience on a hot summer day.
 Go fishing
Fishing is an ideal summer outdoor activity for those who want peacefulness and relaxation to clear their mind. A nice summer breeze and the calming sounds of nature will definitely make you feel light as a feather until the fish bites the hook. Remember to bring all the necessary supplies and to always stay hydrated.
 Play tennis
If you don't like exercising but know it's healthy for you, this entertaining sport is the perfect option for you. You will be engaged in a fun outdoor activity that will boost your immune system with exercise. Invite your friend or a partner for a match and grab some fresh air while you are playing tennis.
Think about your Health
Make the summer of 2018 an unforgettable one by taking part in as many outdoor activities as you can. As the weather is changing for the better, the opportunities to make the best of it, to enjoy sports, parties and other summer pleasures are more numerous by the day. If you feel like you need to boost your energy to be more active, you can use Natural Energy Booster from Vit2Go!  Think about your health and exercise because when you boost your immune system nothing can get in your way.