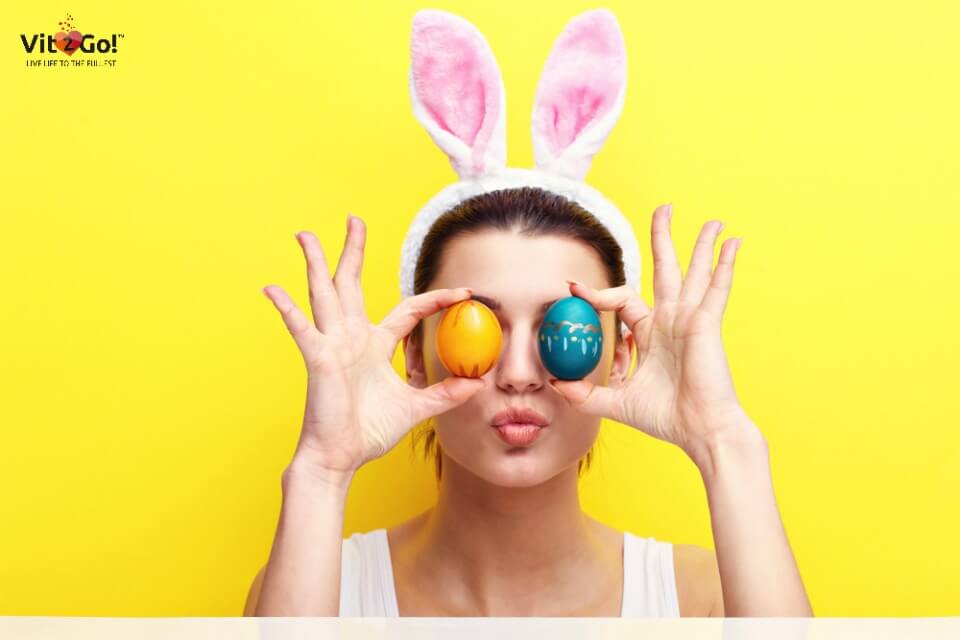 Easter around the world – Customs and traditions
Spring is here and with it the greatest Christian holiday, Easter. The holiday is celebrated all around the globe, and every nation has its own traditions and ways in which to celebrate the holiday. Other than representing the resurrection of Christ, the holiday also represents the beginning of spring and warmer days, so it is one that tends to bring lots of joy to people.
Around the globe, people who celebrate Easter have invented all sorts of delicious treats and Easter drinks that are consumed at Easter parties, but keep in mind that some of them may leave you wanting for Hangover Aid the day after.
Keep going and discover how the nations of the world celebrate Easter, what Easter celebrations you can expect to see in different countries and how to celebrate Easter the right way.
Easter customs around the world
Being a religious holiday, Easter has been celebrated for centuries. For much of that time, the church prevented common folk from celebrating the holiday too much outside of the church as any worldly celebrations of the sort were brought into connection with paganism. Fortunately, we have grown past that and today people of the world can celebrate Easter any way they see fit.
The most common Easter traditions include painting eggs, which represent fertility and life, decorating the rooms with flowers, bunnies and other animals which represents the awakening of the nature and of course the traditional religious ornaments that represent what Easter is about from a Christian perspective.
Despite being a Christian holiday nowadays, the holiday itself was celebrated much before the birth of Jesus Christ and so in many countries, plenty of customs and traditions stem from millennia ago. For instance, in Finland, people will burn bonfires that are meant to ward off the witches who are supposedly extra active in this period of nature's wakening, while children will dress up as witches and go asking for candy, much like they do for Halloween in the USA.
French people have some strange traditions themselves, and the tradition of making a massive omelet and serving it in city square on Easter Sunday has been present in the French town of Haux for ages. In Spain, on the other hand, you will be able to experience the "Dance of the Dead" on Easter Monday, and see skeletons dancing on the streets late into the night.
The more conservative Christians will surely not want to participate in such events, but plenty of religious traditions are related to Easter as well, including the Way of the Cross on Easter Friday, Easter Mass on Sunday morning and plenty of others.
The one thing that all nations of the world share in celebrating Easter is that it is a day when a large feast is made, so let's see what kind of food and drinks people like to serve on Easter.
Easter feast foods and drinks
Like any other religious holiday, Easter has its own traditional food and drinks that are served on the occasion. Most common foods consumed on Easter include hard boiled and decorated eggs, lamb meat and various types of pastries and cookies which are often shaped like various animals.
On Easter morning, many Christians take all types of food to be blessed by the priests before being consumed for breakfast. In Europe, these foods usually include pastries made of wheat, hard boiled eggs and ham. Pastries made for Easter are often filled with dried fruits such as grapes and sometimes glazed with lemon icing.
Each Christian country also has traditional Easter dishes of its own that have unique names and special flavors, but in most cases the meals are based around lamb meat and hard boiled eggs, which are symbols of Easter internationally.
In addition to serving tasty dishes, many people tend to have some alcoholic beverages on Easter days as well. Since many Christians fasten 40 days before the holiday, Easter does bring a chance to finally have a drink with friends and family.
Traditionally, light cocktails in bring colors and with plenty of fruit juices are made, which is again in line with the whole theme of the nature coming back to life. Drinks like mimosas, fizzy bunny and sangria are very popular for Easter, with every nation making their own cocktails, usually based on the local drink of choice.
The Easter celebrations are almost here, and it is high time to start preparing your shopping list and decide on what type of a celebration you are going to have this year. Either way, we believe that most of them will include at least some type of alcoholic beverages, so we suggest you get some Hangover Aid ahead of time and be ready for the hangover that may well hit you the day after the big celebration. Other than that, we wish you lots of happiness in the Easter days and may you share them with your loved ones in peace and prosperity.