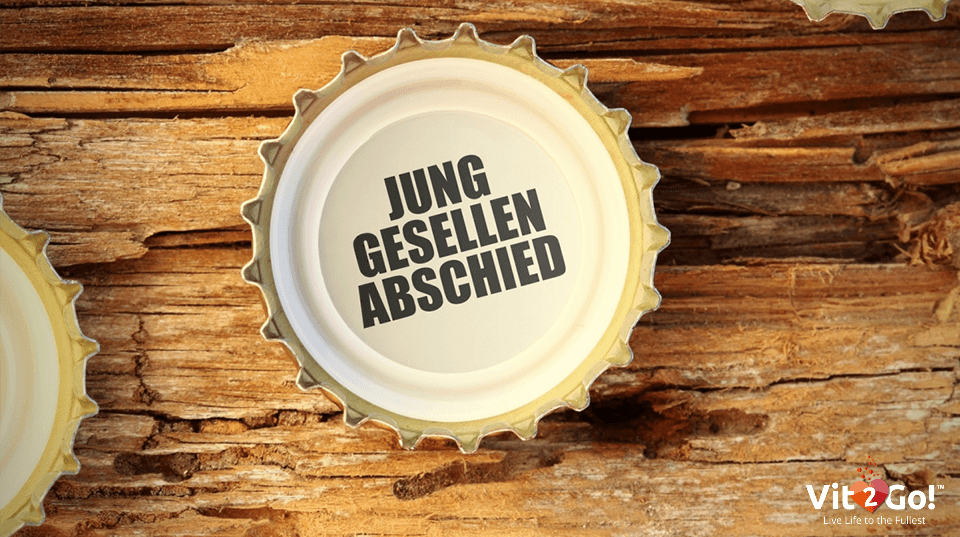 Check list – Planning a stag/hen weekend
Stag and hen weekends, as they are so popularly called, are usually organized prior to a wedding, but if you run with a wild crew, you may decide to throw one randomly as well. Whatever the reason for it, planning a stag do or planning a hen do can be stressful and difficult, which is why it should be done in time and thoroughly.
Mind that there are many differences between a stag weekend and a hen weekend, so we will run through some of the main things you should consider when planning a stag do or hen do and compare the two in the different aspects.
Keep reading and get some ideas on what to do and what to avoid in such cases and start thinking about your upcoming weekend months ahead.
The budgeting: Reasonable but not cheap
When planning a weekend away with friends, you will need to think about money, because it is likely to cost a lot more than a regular weekend out. For that reason, planning a budget is a must and it is something that the person planning the event will have to take very seriously.
Budgeting for a stag/hen do is not easy, because many different people are coming, and you might not even know some of them. This is why you should get everyone's contacts and talk about reasonable amounts of cash people can pitch in.Make sure you create a budget that everyone involved can afford. Don't price people out or cheap out on things to save money. Make the
budget realistic according to the group you are going with and stick to it. Also, collect the money in good time so you aren't left hanging when the time comes.
The accommodations: Book in advance
If you are going abroad, which most people do, for your stag or hen weekend, you will want to book your accommodations well ahead. There are many reasons for this. Primarily, you want to be all set and not think about it in the days leading up to the actual event. Secondly, booking in advance will always save you money.
When it comes to locations, stags and hens usually want completely different things. While men will usually opt for a fairly simple hotel and won't care too much about the amenities of the facility they will barely come into, girls will usually want a hotel that has a good spa and other facilities they will make use of during the day.
If you are planning a stag weekend, don't spend too much on the hotel and make sure that it is close to the locations you want to visit. On the other hand, for a hen do, make sure the hotel is top notch and has plenty of extras to offer.
The activities: Make it special
Way too many stag and hen does and up with people going to a club and getting hammered, with almost no other activities included. Instead, what you should be looking to do is to make it a weekend no one in the group will forget for years to come.
Again, depending on whether you are boys or girls, the activities you can indulge in will differ greatly, but you should make sure they include stuff you don't do on a regular basis.
For men, recommended activities for the daytime include stuff that is truly charged with adrenaline and testosterone. Depending on your location, you may pick stuff like paintball, renting sports cars, shooting guns at a range or other such activities.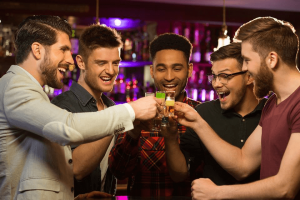 Girls naturally prefer the more sophisticated things, so renting spa, massage and other treatments to get ready for the big night ahead is always a good idea.
Once the night falls, the real party can start. Renting a limo or special car service to get you from place to place is always a brilliant and classy idea. The recommended venues to visit definitely include casinos for gambling and strip clubs for the shows, both of which are traditional and almost unavoidable parts of such events.
You may want to start things off with an expensive gourmet dinner of course, as this will give the crew a chance to talk and get ready for the wilder part of the night.
Stay safe: Don't let the group splinter
The stag/hen do may be the last chance for the groom/bride to be to really party it up, so make sure it is a night they will not forget anytime soon. To achieve that, it is really important that there are no major incidents happening and this is the best man's or maid of honor's job.
You should make sure that everyone involved has internet connection and a way to contact the rest of the group should they get in trouble or lost. If a person feels sick or not up to it anymore, you should have a way of getting them out of there without ruining the night. Everything should be planned to the slightest detail to make sure the main guy/girl doesn't have to stress out about anything.
If the group falls apart in a club or anywhere else, make sure you can get them back together and keep partying it up as a group. You should really not let such a night end prematurely and should make sure that members of the group are not too busy chasing skirt or looking for boys, but rather being there and enjoying the affair as a group.
The next day: Dealing with the hangover
The last day of a hen or stag do can be a bit frustrating. Everyone is hangover and you need to get everyone back home and in one piece. For this reason, we recommend bringing gallons of a hangover cure such as Hangover Aid by Vit2GO! to make sure that everyone makes it back to the plane/cars in time and no one is left behind.
A really good tip is to never, ever book a flight back from a stag/hen do anytime early on a Sunday. Really, the best thing to do is fly back as late as possible so that everyone has time to recuperate and get back on their feet after an exhausting affair.