IMMUNITY 10-PACK
14,90€
+
10 Points
on your Vit2go VIP Club
account

Strengthens and supports the body's own immune system

Naturally builds up the body's defense system

With 300 mg vitamin C, zinc, minerals and ginger extract

100% vegan
182 in stock

Vit2go IMMUNITY: Sick of getting sick?
Nowadays, more and more often we are exposed to stressful situations that weaken the immune system. Additionally, we are constantly in contact with bacteria and viruses that our immune system must be capable of dealing with.

Whatever comes our way, our body has to function. To do so, it needs a variety of vitamins and minerals. In our fast-moving everyday life it is not always easy to supply the body with these essential nutrients. Vit2go IMMUNITY offers a simple and handy solution.

The combination of high-quality ingredients supports the development of the body's own immune system and thus helps to prevent colds, viruses and flu-like infections.

With over 300 mg natural vitamin C from acerola, vitamin D, K, zinc, amino acids, minerals and trace elements, Vit2go IMMUNITY provides your body with everything it needs to stay healthy and fit.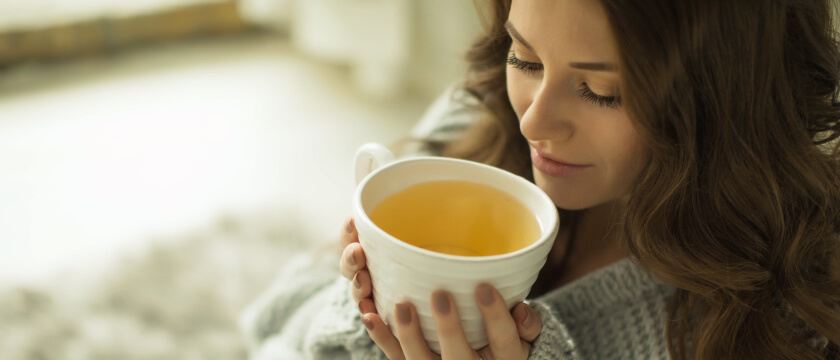 The most powerful ingredients in Vit2go IMMUNITY
Vitamin C from acerola
Zinc
Ginger
Calcium
Vitamin K
Vitamin B
Vitamin A
Vitamin D3
Iron
Beta-carotene
Selenium
Black pepper extract
Recommended use
Pour content of sachet into an empty glass and add at least 200 ml water or juice. Stir immediately. Do not exceed recommended daily dose of 1 packet per day. Store in a cool, dry place, out of the reach of children.
Food supplements should not be used as substitute for a varied diet. Seek professional advice before using if you are pregnant, breastfeeding, under medication, or suffer from food allergies.
All ingredients in Vit2go IMMUNITY
Orange fruit powder on maltodextrin, 15% acerola extract containing vitamin C, calcium citrate, acidifier citric acid, L-glutamine, dextrose, acidity regulator sodium bicarbonate, flavour, L-carnitine tartrate, 1.3% zinc gluconate, 0.6% ginger root extract, iron fumarate, calcium carbonate, calcium pantothenate, niacinamide, sweetener stevioglycosides, beta-carotene, sweetener sucralose, pepper extract, thiamine hydrochloride, pyridoxine hydrochloride, riboflavin, cholecalciferol, phyllochinone, retinyl acetate, folic acid, biotin, sodium selenate, cyanocobalamin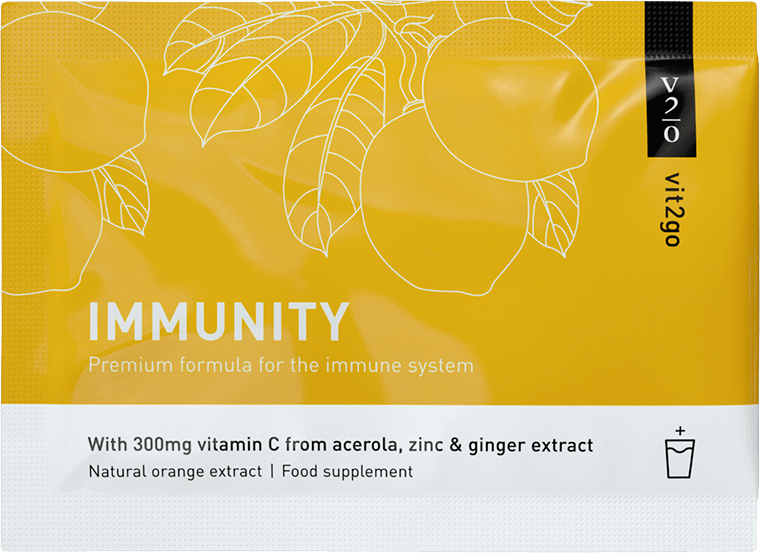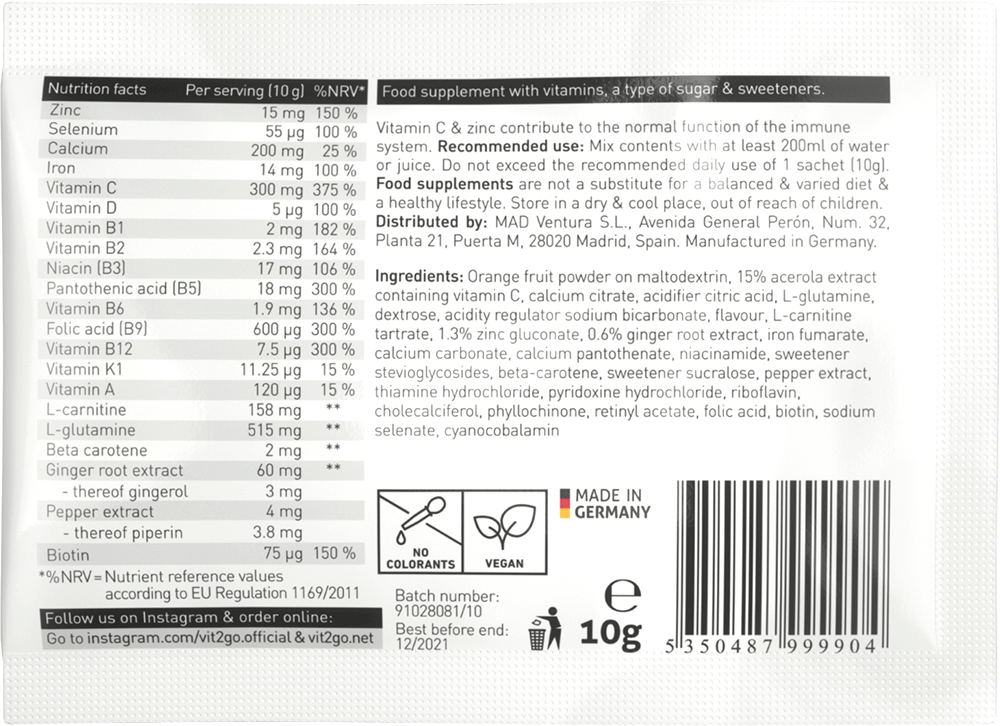 Our promise
At Vit2go, we believe that you don't have to miss anything to lead a healthy lifestyle. Based on the latest scientific findings, we create smart solutions for people like you who want to make the most out of their time, energy and attention, so that you can live life to the fullest.
Ingredients sourced from eco-friendly cultivation
Sustainable, FSC-certified packaging
Secure and controlled production in Germany
Sustainable, FSC-certified packaging
100% vegan ingredients
Highest quality standards (IFS- & GMP-certified)